Seriously, I see this design mistake so often, regardless of why type of medical, healthcare or wellness service you offer.
And, it secretly causes a whole heck of a lot of anxiety in your patients.
"What's the design mistake?", You ask.
Two words: Your signage. Or rather, your lack of it.
You know how you simply didn't get around to replacing your old business sign over your front desk (or you never had one) and it didn't make your list of high priority items to do because you (and your team) were so busy with the everyday matters of running your business or you thought it really didn't matter, or that you would get around to it later. Yeah, that.
Let me tell ya… your signage matters. A whole lot.
When your patients can't find your practice because the outside signage has worn off or it never was there, they get stressed. And when your clients walk into the front door and don't see a sign (like on the wall behind your reception desk) that confirms they are in the right place, they get even more stressed.
And that's before they have met you or anyone on your patient care team.
Over the past 14 years of designing healthcare and wellness spaces, I've seen this design challenge over and over again so many times that I decided to include a full chapter on it in my book, The Waiting Room Cure, Chapter 5, "Your Signage Is An Opportunity To Connect."
Here's an excerpt from page 87:

"Signage is an opportunity to help your patients relax. There is something instantly calming about knowing for certain that you're in the right place at the right time, and you've avoided a potentially embarrassing or stressful situation. Attractive signage instantly connects you (and your brand) to your patient—welcoming your guest and guiding them with ease during the visit."
Here's a quick pic among the 8 images of appropriate signage in waiting rooms I designed and show in that chapter:
My big message to you today is a simple one. Your beautiful signage is a big effing deal to your business.

It helps to anchor and establish you and your business in your community. It makes everyone feel comfortable and creates branding badassery. In other words, when your sign is big and bright and beautiful and in full view, your business becomes memorable. And memorable = happy patients and higher profits.
When your peeps feel comfortable and relaxed in your waiting room, they want to come back over and over again. And they share that experience with their friends and family on social media.
In other words, it doesn't matter what type of medical, healthcare or wellness service you offer to your community. Your signage is an opportunity to connect and make your patients feel good. It's also an opportunity to step up your professional aesthetic and improve your confidence.
I teach this in my book, The Waiting Room Cure along with 320 pages of how to design your own waiting room goodness. See what else the book teaches you here:
Your healthcare interior designer,
Cheryl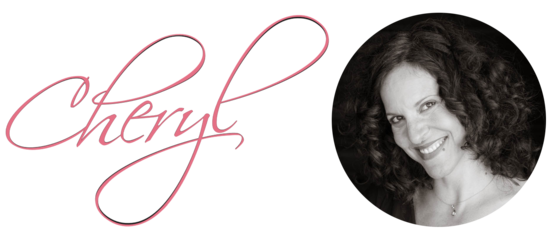 P.S. Online waiting room design workshop update: ✳️ Thursday, October 19th from 1pm—3pm (Pacific Time) and 4pm—6pm (Eastern Time) – 4 spots available. ✳️ Sunday, October 22nd, 11am to 1pm (Pacific Time) and 2pm to 4pm (Eastern Time) – 2 spots available. Send me a note here now for more info.