Here are answers to Monday's Wellness Design Pop Quiz (based on my recent experience as a patient at the local urgent care center.)
But first, let's take another quick look at the exam room where I was treated:
My question to you was this:
Tell me at least four things about the design of this exam room that contribute to anxiety among the patients, nurses and staff?
First, thank you to those of you who submitted answers. You ladies are ah-some!
Here are what some of you answered:
#1 "Bright fluorescent lighting – interrogation room effect. Softer lighting from multiple sources would be better."
Yup, uh huh, yessiree Bob, you got that absolutely right!
As I mentioned yesterday, the lighting in the room came from an overhead fluorescent fixture and did make me feel like I was waiting to be interrogated by the cops.
Not. Good.
Single source fluorescent overhead lighting often creates an effect on the brain similar to what we feel on an overcast day, aka, sadness and depression.
And yes, softer lighting from multiple sources is ideal to create a nurturing and cozy space.
Why?
Because when we layer lighting in a room or in other words, when we place various light sources in the same room [i.e. floor light, table lamp, overhead light that is not a fluorescent, wall sconce, mood light, etc.] there are shadows created that mimic natural light throughout the day.
And this feels as close as we can get to natural light [without bringing in specialized lighting equipment], particularly in a windowless room like the exam room where I was treated.
Lighting is one of the easiest ways to create instant cozy in a healthcare, healing or wellness space.
If you've got a single overhead light fixture in your treatment room and especially if it's a fluorescent one, get to work on replacing that pronto [or keep it turned off].
Instead, layer your lighting and feel the instant serenity it creates for you and all your peeps.
#2 – "The patient chair is in a direct line of the door."
Yes, it was.
What that means is the patient chair [where I sat] was directly aligned with the door to the room.
While sitting in the chair, the door was to my left and in my peripheral view.
This position lends to feeling unsafe as we don't know who is coming through the door and/or at what speed.
Instead, the patient chair should be positioned away from the door and preferably held in between two walls. This encourages safety and relaxation.
[You'll hear me talk a lot about this when I release my next book, The Treatment Room Cure.]
#3 – "Almost bare walls with minimal decoration that doesn't do much for the atmosphere in the room. Wall art with nature scenes would make a big difference."
Yes, hurrah!
Bare walls feel empty and lifeless and contribute to an institutional feeling that can exacerbate anxiety and so much of the time does.
Evidence based art, like one of my favorite evidence-based art photographers Peter Blanchard creates [see image below], has been proven to reduce anxiety and blood pressure and instead instill hope, optimism and a strong sense of well-being.
The image shown below is one of my current favorite of Peter's photographs entitled, Chosen:
There are at least a half-dozen more patient-centered design improvements that could be made to this small windowless exam room to create a nurturing and safe experience for everyone who uses the room.
And these design improvements are easy on your pocketbook to implement.
I promise to put all the answers in my book, "The Treatment Room Cure – How to design nurturing and safe treatment rooms that grow your wellness business."
If you want to be notified when the book is available for pre-sale, follow this link:
http://cheryljanisdesigns.com/thank-you/get-notified-treatment-room-cure/
With love from me and my finger on-the-mend,
Cheryl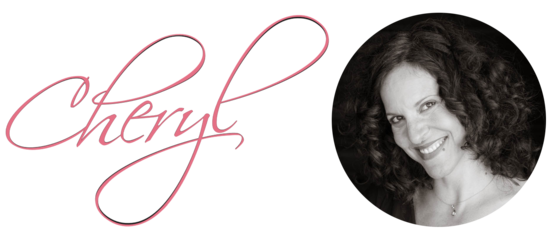 P.S. If you just fell in love with Peter's print [shown above], follow this
link
to look at the rest of his catalog. Mention that you are part of my tribe here and get 10% off any of his prints.