It was 9pm the night I begged my roommate, Elizabeth Rivera, to let me borrow her Giorgio Armani white double blazer she had purchased at Nordstrom on sale.
I was 22 years old, it was 1990, and I was going to a fancy nightclub in La Jolla, California with a few girlfriends.
Elizabeth was a stunning young Mexican-American woman with perfect eyebrows, succulent lips and (in my mind) owned the most sought after wardrobe in San Diego at the time.
Up until that moment, she had refused to let me borrow any of her found couture-on-sale clothing because as she said, "You always end up with stains on your stuff."
Not exactly true…
On this night, however, Elizabeth was in a good mood and said I could borrow her very expensive white double breasted blazer.
But… before she did, she looked me straight in the eye and made me promise to not get a single drop of anything on her current favorite jacket or she would make sure I paid BIG.
I promised and thought nothing more of it.
As I slipped my arms into the jacket, I felt like a million bucks and off I went.
A few hours later, I ran into the super-hot-Italian-guy, Giovani, who I had met through an acquaintance at the beach earlier that summer.
For the next few hours, we blissfully danced together and I thought to myself, "Elizabeth's jacket is bringing me all kinds of good luck tonight!"
Until it didn't.
At some point later in the evening, Giovani and I walked outside together to get some fresh air and talk.
Suddenly, a big tall dude with a huge ring on his middle finger walked right up to us, cocked his arm back, fist closed and slammed it into the super-hot-Italian-guys's third eye [that spot in-between the eyebrows.]
Blood gushed down Giovani's face like a skydiver free-falling out of a plane without a parachute.
I quickly grabbed Giovani and took him into the women's bathroom where he promptly started to bleed all over me… and… all over Elizabeth's white blazer.
Before I knew it, his friends rushed in, surrounded him in a tight circle, and scooped him away leaving me behind… just. like. that.
I never saw Giovani again.
My big message to you today?
Sometimes, messy things can happen to you, your patients, clients and/or staff.
Things can happen at your wellness business or healthcare practice that are completely out of your control.
In these situations, compassion and your team are your biggest allies… and so is your patient-centered space.
When an emergency occurs, you can offer your patient or team member a comfortable and quiet space to sit and calm down in your cozy exam or treatment room, office or waiting area.
You can offer her or him a cup of herbal tea [like Chamomile] known for its medicinal calming properties.
When one of your peeps is in shock after an emotional or physical trauma, holding a warm cup of tea can be one of the most comforting things you can offer to help.
But most of all, you can feel proud of your nurturing wellness space and confident in knowing that it will always act in service of your compassionate care.
Get the wellness design help you need to take your healthcare business to the next level now:
http://cheryljanisdesigns.com/the-color-cure-book/
Yours,
Cheryl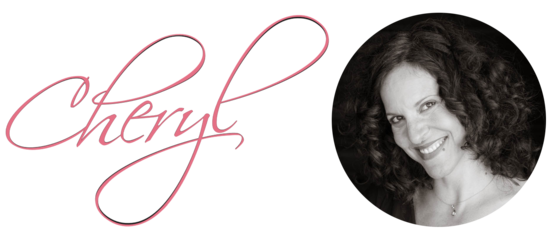 P.S. So what happened to Elizabeth's white double-breasted blazer after it was soaked in Giovani's blood?
The very next morning, before Elizabeth got up, I took the jacket to the dry cleaners and told them what happened. They couldn't guarantee the blood would come out, even though I had soaked it a fair amount the night before, but they would try their best.
I was seriously worried. I didn't have the money to replace the jacket and I knew Elizabeth would be furious at me.
As luck had it, when I got the blazer back, there was only the faintest mark left from my evening with Giovani and Elizabeth never noticed.
To this day, she still doesn't know what really happened. 😉